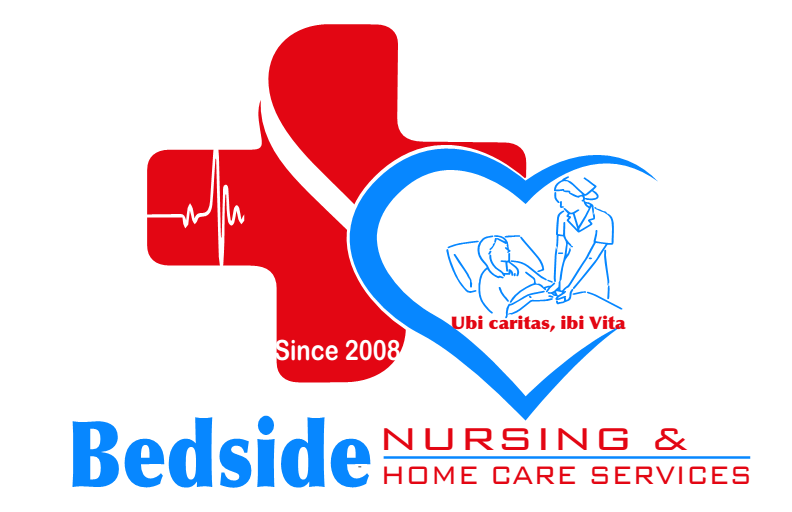 Bedside Nursing and Home Care Services
Since the inception of this organisation in 2008, we are to date the only non-profit, local experts in providing compassionate and comprehensive home health care services including Personal Care, Nursing care, Companionship Care and Live-in Care, covering duties such as meal preparation, light housekeeping, post hospital discharge care and much more.
Bedside nursing and caretaking services is a subsidiary company under Saint Jennifer Foundation Aiding the Elderly (SJEFATE) which is registered and regulated by the Ministry of Internal Affairs in Uganda as a charitable organization. We are rugularly inspected to ensure compliance with regulations as we have never deviated. The latest inspection report concerning Bedside is available on request from our office. Our quality systems conform to international standards and given the experience we have gained, there is truly no one better than us at providing these services.
Bedside Nursing and caretaking offers the most extensive care to any person who needs these services. We offer help with custodial care—like bathing, getting dressed, and eating—as well as skilled care given by a trained and registered nurse, which includes medical monitoring and administering treatment. We also give care on behalf of relatives and family for admitted patients in hospitals whom for one reason or another cannot be with their patient in the hospital at all times.
We offer our services anywhere in East Africa and if need be, elsewhere in the world. Our services are for people who may be terminally ill or otherwise.We provide Hospice care is for anyone, of any age, who has a life-limiting illness. We help persons recovering from illness, or having physical or other difficulties to live comfortably until they get better. We have a passion for excellence and empathy for those whom we serve; we understand the stresses, strains and worries that many individuals and families have of providing support for loved ones, who may not be able to care for themselves at home and in hospitals.
Mission

To provide quality bedside care and improve the quality of life for those whom we serve and their families with love and comfort.

s